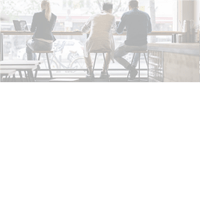 Case Studies
Our clients never imagined they'd be
where they are now.
National Truck Supplier

For a significant national truck parts supplier
we moved them online, successfully launching an e-commerce channel delivering increased sales reach and share of the market at a low cost of access, resulting in significant enhancement to the bottom-line performance.
The guys from Unimagined bring a lens that adds real value to the work we do with clients in shining a light on the most profitable opportunities. They do it in a way that brings valuable insight and incredible energy to any business.
Damian Kernahan
Founder/ CEO
Home Ware + Beauty

For an online homewares + beauty company
---
we presented a three-way financial model analysis, including working capital, to assess the comparative performance of product ranges. It provided the insight required to rationalise the product range, improving cashflow and business performance.
Thank you so much Maurice and Adam! You have opened doors to my business I never imagined possible! In such a short period my turnover has doubled, and I have gained the confidence and realisation of my value in the field.
Yvonne Moriarty
Counsellor, Consultant, Coach
Industrial Supplier
For a major industrial supplier
with a national footprint of retail outlets, we quickly enhanced margins by conducting a thorough national pricing analysis, report and new targeted pricing strategy, focussed on competitor price positioning and linked to key customer product-price sensitivity.
Maurice and the Unimagined team, has helped us to reimagine our business and showed us where we could improve.
PHILLIP ADAMCEWICZ
Investor Relations Director & Co Founder
Medical Specialist
For a prominent medical specialist
we completed detailed feasibility studies for the development of a private hospital facility along with thorough go-to-market strategy, including operational plans, and key stakeholder presentations.
Working with the Unimagined team has enabled us to take a great idea and make it a reality. The business know-how and industry connections Maurice & Adam bring have been of incredible benefit and has given us the inside track to success.
Rahul Bhargava
Director Swift Display Pty Ltd
Regional Medical
For a regional medical provider
we conducted research and created the detailed proposal that won a market tender for the simultaneous acquisition of 3 prominent medical practices. A full integration plan was developed and implemented, enabling them to merge into one single practice, smoothly and on-time. The centre has become the dominant medical practice in the region.
Engaging Adam and Maurice from Unimagined has directly added 21.5% to the top line and improved the margin by 17%. An amazing ROI. Thanks for helping quantum leap our business.
Ian Stephens
Managing Director Enrich Training Development
State Govt
For a State Government
we developed a lean 'start-up' model to evaluate various alternatives to fund the sustainable management of feral animals in national parks and developing carbon projects to fund environmental management, securing cabinet approval and the backing of a national airline.

Maurice & Adam bring energy and a can-do attitude to everything they do. They have a unique way of looking at things, turning problems into opportunities and providing clear and practical advice and support to get things done.
Robert Cappello
Managing Director
Riverina Lift Trucks & Rapidclean Griffith